We have included links to sites and organizations that we feel may be useful to our patients and visitors. Please feel free to visit these sites and let us know if there are any topics you would like more information on.
Please feel free to click on the organizations logo to visit their website.
American Academy of Dental Sleep Medicine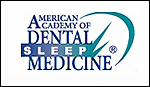 The AADSM promotes research and the clinical use of oral appliances and upper airway surgery for the treatment of sleep-related breathing disorders and provides training and resources for those who work directly with patients.
Canadian Dental Association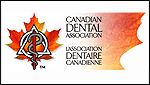 The CDA works in collaboration with the provincial and territorial dental associations to promote optimal oral health for all Canadians.
Ontario Dental Association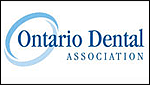 The ODA is a voluntary professional organization that represents the dentists of Ontario, supports its members, and is dedicated to the provision of exemplary oral health care and promotes the attainment of optimal health for the people of Ontario.
Academy of General Dentistry

The AGD's vision is to be the premier organization of general dentists, dedicated to improving the quality and delivery of comprehensive dental services, education, health promotion, and wellness.
American Academy of Craniofacial Pain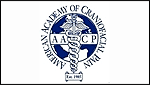 The AACP is committed to the relief of craniofacial pain and dysfunction, and the advancement of research and study in this field.
International Academy of Oral Medicine & Toxicology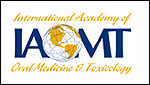 The IAOMT is a network of dental, medical and research professionals who seek to raise the standards of scientific biocompatibility in the dental practice with information from the latest interdisciplinary research.
International College of Cranio-Mandibular Orthopedics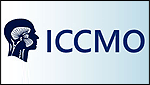 The ICCMO is a society of health care professionals who have a common interest in the anatomy and physiology of occlusion, jaw function and orthopedics dysfunction with resultant symptoms in the head and neck.
Mercury Free Now is a source of information about mercury amalgam fillings and mercury detoxification.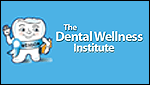 Dedicated to educating the public about the health hazards of amalgam filling, chronic mercury poisoning, mercury detoxification and the relationship of oral to overall health.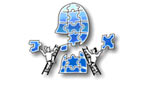 Chirodontics is a group that provides a series of courses about TMJ, headaches, and Cranio-facial pain syndromes. They have helped shape the goals of my practice.
ICNR - International Center for Nutritional Research, Inc.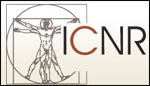 Dr. Gerald Smith the founder and CEO of ICNR has mentored me and his web site is a great source of information about Nutrition and health.

This website is for a type of Posture Control Insoles that Dr. Freedman uses. The website is informative and offers a lot of invaluable information.
Please note: The content on these websites are maintained and monitored by parties outside of our control. If you have any concerns regarding the content of a website that we link to, please advise us and we will review our link. We can not however be held responsible for their content.